He was a game changer in pop music and influenced countless people in the biz. Tributes poured in from celebs to politicians after his death was announced. On hearing of Prince's passing Justin Timberlake tweeted: "He's somewhere within every song I've ever written.
He was a huge force in 1980's music. Prince effortlessly mingled the decade's most popular trends – synth-pop, modern R & B and New Wave – into a sound all his own.
 But he also left behind some life lessons that we can all learn from. Check out this short video where he talks about identity and being thankful. 
Prince was an amazing innovator. He found different ways to reinvent himself through his music. How are you using your creative energy? Do you feel stuck in the same old boring life? Break out of your rut. Do something new and creative. Maybe it's time to reinvent YOU.
There's no doubt Prince was his own person. He didn't want to be and do what everyone else was doing. He chose to be different and was comfortable with it. Do you know who you are? Are you willing to take a risk to be your own, unique person? Don't get caught in the trap of trying to be like everyone else. Be who YOU are.
 Prince was also an influencer in pop culture. His legacy will live on through his music and those he inspired. Whose life are you talking into? What kind of effect are you having on others? Consider what kind of legacy YOU will leave behind.
The Utalk crew has adopted the philosophy of being open to learning something from everybody. Try it and see what you can discover.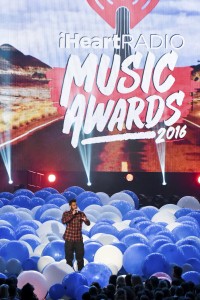 The 2016 iHeartRadio Music Awards brought the iHeartRadio app to life at the historic, Forum in LA with featured performances and incredible collaborations.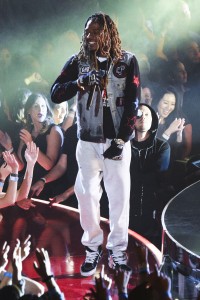 All-Star performances and appearances included Justin Bieber, Host Jason Derulo, ZAYN, Demi Lovato, Chris Brown, Iggy Azalea, Fetty Wap, Meghan Trainor, DNCE, G-Eazy, Bebe Rexha, Nile Rodgers and Brad Paisley.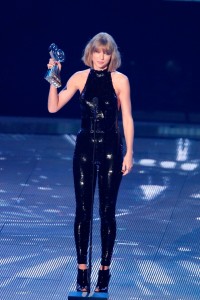 Taylor Swift Was the night's big winner with five awards, Including Female Artist of the Year, Album of the Year, Best Tour, Most Meme-Able Moment and iHeartRadio Most Thumbed Up Artist.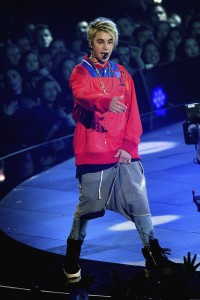 Some of the other category winners included Adele with song of the year for "Hello;" Justin Bieber for Male Artist of the Year; Best New Artist Fetty Wap; Maroon 5 for Best Duo/Group of the Year; Luke Bryan for Best Country Artist of the Year; Drake for Hip Hop Artist of the Year; Pitbull for Best Latin Artist of the Year; and Calvin Harris for Dance Artist of the Year. For a complete list of winners check out: http://news.iheart.com/features/iheartradio-music-awards-15/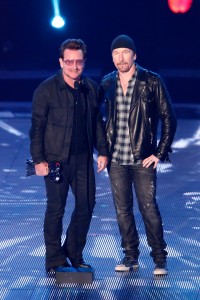 U2 received the most prestigious award of the evening – the 2016 iHeartRadio Innovator Award. iHeartRadio honored the iconic group for their undeniable impact on the world of popular culture and paid tribute to their unparalleled contributions to the music industry and social causes. The Edge and Bono received a standing ovation while accepting the award. During their heartfelt speech, they dedicated their award to artists around the world who are innovating in very difficult circumstances.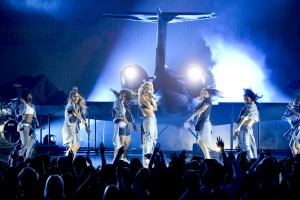 Highlights from the award included Demi Lovato gave an emotional performance of her single "Stone Cold" with Brad Paisley accompanying her on guitar. DNCE had the crowd on their feet with "Cake By The Ocean" and got funky when Nile Rodgers joined them on stage as they shifted into "Le Freak." Iggy Azalea closed out the show – complete with a private jet on stage – with her new single "Team."