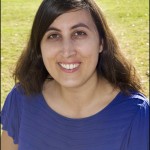 Kati lives for film and acting. She's prone to tripping on level ground and weird injuries – even though she's only broken one bone. She is obsessed with cats and is the reigning Miss California American Diamond 2017. 
eating healthy, the colors pink and purple, and shopping. Kati collects key chains and spoons from every place she visits. She loves hanging out with her friends and taking her sister on "sister dates."
Follow Kati on Instagram @officialkatiann    Twitter @officialkatiann
Childhood Ambition: To be an ER Nurse
Soundtrack: Can't choose just one: Mamma Mia, The Rocker, Grease, Les Miserables
Alarm clock: 7:00 AM
Perfect Day: Sleeping in late and spending the day reading a good book or going to the beach with friends.
First Job: Babysitting
Animal: Cat
Movie: Comedy: White Chicks, Romance: The Notebook, Action: Catching Fire, Divergent, Disney: The Little Mermaid, Beauty and the Beast, Psychological Thriller: Inception, Shutter Island, Musical: West Side Story.
Indulgence: Coconut and Vanilla covered Cashews, Sweet Potato fries
Favorite place to visit: Hawaii
Dinner with anyone: Johnny Depp, Kevin James and Will Smith together, Katy Perry, Jesus.
Little known fact: I performed in the half-time show at the Fiesta Bowl.