Movie Ads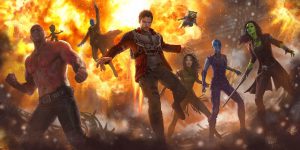 (Courtesy of digitalspy.com)
Guardians of the Galaxy made a lot of noise on Twitter during the Super Bowl but 24 hours after the game the most-viewed movie ad on social media was the Fate of the Furious with a jaw-dropping 42.27 million views according to social media monitor RelishMix. People are still watching it across Facebook, Twitter, Instagram and YouTube.
This year's trailer traffic was huge compared to the top two totals last year with Captain America: Civil War and Jason Bourne coming in at a combined total at just over half of Fate of the Furious.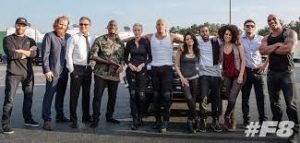 (Courtesy of Comingsoon.net)
Why the enormous difference? One word: Facebook. The social media portal — even if a studio buys ads on it– has a laser-sharp ability to zero in on a film's target audience. IMore studios are beginning to drop their trailers first on Facebook before YouTube.
If you haven't seen the trailer check the non-stop action out on Youtube
Lady Gaga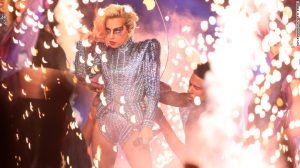 (Courtesy of cnn.com)
Even though most people would say Gaga's Super Bowl performance was one of the best seen in recent years, trolls attacked her body shape.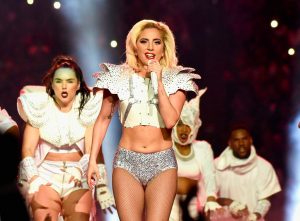 (Courtesy of Billboard.com)
In spite of the stunning high energy one-woman show that soared on the star power and tireless energy of Gaga, she was body-shamed by critics for having a "pot belly." The trendsetter has been very vocal about her past struggles with anorexia and bulimia.
Gaga posted a passionate reply on Instagram that's great advice for anyone struggling with self-worth.
"I heard my body is a topic of conversation so I wanted to say, I'm proud of my body and you should be proud of yours too. No matter who you are or what you do. I could give you a million reasons why you don't need to cater to anyone or anything to succeed. Be you, and relentlessly you. That's the stuff of champions. Thank you so much everyone for supporting me. I love you guys. Xoxo, Gaga."
Wow! Well said Gaga! If you're struggling with self-worth or trying to cater to someone else's expectations and need some encouragement or advice reach out to us. Remember, Utalk is all about you talking to us. You can reach us at: utalkradio.com, and @utalkradio on social media.
BTW…in case you missed Lady Gaga's halftime show check it out on Youtube.