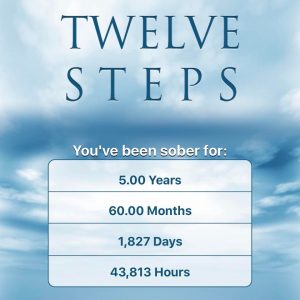 (Courtesy of Demi Lovato Instagram)
Demi made a musical vow in 2011 – "Go on and try to tear me down. I will be rising from the ground like a skyscraper." Today she celebrates becoming a healthier and happier person because of the choices she's made. The journey out of her self-described nightmare hasn't been straight or narrow.
As she has since publicly revealed, the former child star secretly spent her teenage years grappling with substance abuse, addiction, eating disorders, depression and self-inflicted harm as she rose to fame on the Disney track. In the shadow of her brightening limelight, the New Mexico native had reached a point where she was unable to "go an hour without using cocaine," as she described to Refinery 29. "Prior to getting sober, I was one of those people who was like, I don't give a f–k, whatever. And I used that as an excuse to do whatever I wanted," Demi told the website.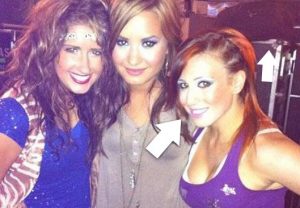 (Courtesy of where'smytea.com)
Her personal battles became a matter of public scrutiny back in 2010 when she punched backup dancer Alex Welch while on tour with the Jonas Brothers. She subsequently checked into rehab for three months for unspecified medical issues.
She remerged the following year with a newfound attitude on her life and the people in it. "I surround myself with people that are beneficial in my recovery and my recovery is still a daily battle and I definitely hang out with people that support me in making the right decisions," Lovato told E! News in August 2011.
However, the addictions had not been entirely shaken. As the songstress admitted, she was susceptible to relapse and did. "I had to learn the hard way that I can't do parties anymore," she told Refinery29. "Some people can go out and not be triggered, but that's not the case for me."
So, she addressed the problem by reportedly checking into a sober living house where she remained for at least a year. In the process of continuing to patch her life back together soberly, Lovato released her fourth studio album, Demi, a departure from her old sound in exchange for something more authentic. The change paid off as the album garnered the songstress the most first-week album sales of her career.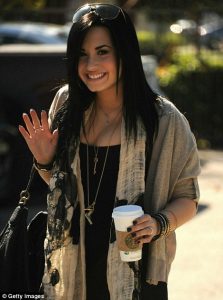 Demi recognizes she's not alone in her struggle. Substance addiction is a growing issue in the United States that impacts millions of people and their families. Demi harnesses her power to inspire change in the realm of mental health by being a prime example of what she preaches.
Do you or someone you know struggle with addiction or a mental health issue?
As Demi rose to new heights personally and professionally, her life was still not without its challenges.
"Since I went to treatment, there have been days when it's felt really easy, and I've felt great about where I am. But then I have moments when it's not. That's life," she said in a 2014 issue of Seventeen. "You can't just take your mind and your body into the shop and get it fixed. It doesn't come out repaired. It's not like a car. It takes time—pace yourself. Every day is a new opportunity to change your life and be who you want to be."
After being diagnosed with bipolar disorder, Demi took her impassioned platform to Capitol Hill as an advocate for mental health reform.
"We have the power to make a difference and we have the personal experience needed to be taken seriously. We know what it means to have our lives or the lives of people we love get off track because of mental illness. We understand that mental illness can be serious and absolutely devastating. We also know mental illness can be treatable when we have access to appropriate, comprehensive care," she said during a speech on the National Alliance on Mental Illness' Day of Action in Washington, D.C. in 2014.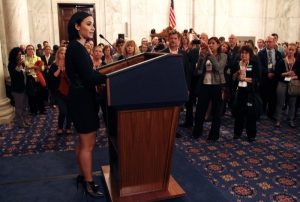 According to a source, the star still has some struggles, but has the support of many people in her life. She has not had any slip-ups with substances and continues to stay on her course. The same source added, "It just gets better with each day. Demi has a strong mind and determination to keep it up. Each day is a celebration."
The stats are staggering when it comes to mental health and addiction today. Check it out:
1 in 5 young adults suffer from a mental illness, that's 20 percent of our population but yet only about 4 percent of the total health   care budget is spent on our mental health.
Nearly 20 percent of those under 18 live with a parent (or legally responsible adult) who drinks heavily or has an alcohol problem.
Individuals treated for alcohol misuse are approximately 10 times more likely to commit suicide than those who do not misuse alcohol, and people who abuse drugs have about 14 times greater the risk for eventual suicide.
Twenty-three million Americans age 12 or older suffer from alcohol and drug addiction.
In any given day, over 700,000 Americans seek treatment for alcohol or drug addiction.
If you or someone you care about is struggling with mental health issues or addictions. Don't try to deal with it on your own. Share your pain with a trusted friend or relative.
Reach out to us. Remember Utalk is about "YOU" talking to us. We can listen and connect you with resource to help and encourage you. Check out Larissa's "Love and Discovery blog  (http://loveanddiscovery.com/ifeelalive/) for encouragement.
There's no shame in seeking professional help. Decide that you want to live a healthier and happier life.