We were joined by Actor Hudson Yang who you've seen on the show "Fresh Off The Boat," The Lion Guard and Liv and Maddie. Hudson talks to us about how he got into acting and says his Dad was very involved in getting his career started. He gives advice for how to get started in the acting field and says to start as an extra and work your way up while making connections along the way.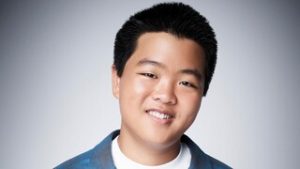 Hudson fills us in about the future of "Fresh Off The Boat" and talks about his involvement in Asian Pacific Heritage Month. He tells us about how he started taking cooking classes and how they were affected by the pandemic. That he will be going back to school and he has not gone to regular school in while.
He shares about how his family has been impacted by racism and how his father was spit on for being Asian and how that makes him feel. We talk about how it's important to be educated and understand other cultures and each other and to celebrate our differences.
Check out the podcast and Instagram live for more and make sure you follow us on social media @utalkradio.
Here is the link for the IG Live: https://www.instagram.com/tv/CCIBUtLgUOj/?igshid=dyrx4pd7h6pp
Here is the podcast: https://www.spreaker.com/user/utalkradio/ig-live-14-actor-hudson-yang