Do you or someone you know struggle with mental health or substance abuse issues? Then you need to know about the VOICE Awards and the resources of SAMSHA.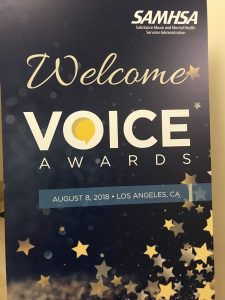 On August 8 the Utalk crew was a part of the SAMHSA VOICE Awards at UCLA's Royce Hall. The VOICE Awards recognize producers and writers in TV and film who have done a great job of educating the public about mental health and addiction issues. They give a voice to people with mental health and substance issues by incorporating accurate portrayals of these individuals into their scripts and productions.
   
The Substance Abuse and Mental Health Services Administration (SAMHSA) Awards also honors community champions for the tremendous role they play in improving the lives of those living with mental illness and/or substance use disorders. These leaders play a vital role in raising awareness and understanding of behavioral health issues.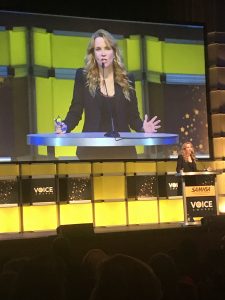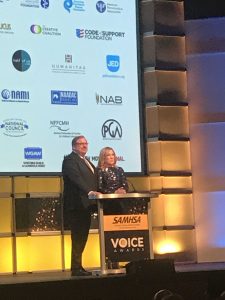 (Lea Thompson)                                                    (Rick and Kay Warren)
This year's Awards were hosted by Rick & Kay Warren who founded Saddleback Church in southern California. They were joined by a number of presenters including actors Jon Tenney (TV's Major Crimes & The Seagull film) and Lea Thompson (TV's Switched at Birth and the new film Little Women).
                       
TV shows like 9-1-1, Hawaii Five-O, Mom, One Day at a Time and This is Us, all received Industry Achievement awards. Films winning awards included Loving Vincent as well as documentaries Battlefield Home – Breaking the Silence and Heroin (E).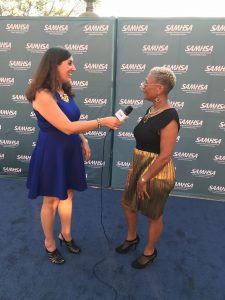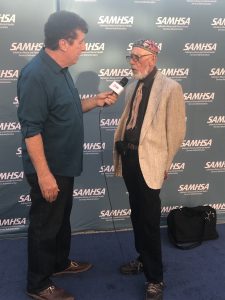 (Rozell Green)                                                   (Gilberto Romero)
We had the chance to film interviews many of the individual award winners like Gilberto Romero, Rozell Green, Kyli Rodriguez-Cayro and former Olympic athlete Amy Gamble. Watch for these and more interviews to be available on the Utalk YouTube channel as well as the audio version on our podcast channels.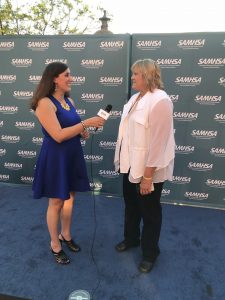 (Amy Gamble)
With millions struggling today with mental health and substance abuse problems, it's great to see the Voice Awards recognize those who are making a difference by letting people realize its okay to admit you struggle. And even more important to encourage people to get help in dealing with life pressure and peer pressure.
If you or someone you know are struggling get the help you need to live a balanced life; be able to look beyond today, see the big picture and live with priorities.
Remember Utalk is all about YOU talking to us. Reach out to us on social media @utalkradio; or give us a call: 855-50UTALK (508-8255) or send us a message on here by going to the contact tab.
You can also find help on SAMHSA's National Helpline, 1-800-662-HELP (4357), (also known as the Treatment Referral Routing Service) or TTY: 1-800-487-4889 is a confidential, free, 24-hour-a-day, 365-day-a-year, information service, in English and Spanish, for individuals and family members facing mental and/or substance use disorders. This service provides referrals to local treatment facilities, support groups, and community-based organizations. Callers can also order free publications and other information.
A lot of people don't get the treatment they need – don't be one of them.