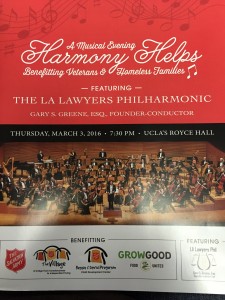 Steve and Kati attended the first annual Harmony Helps at UCLA's Royce Hall – a benefit for veterans and homeless families. It was a unique evening of music and comedy featuring The LA Lawyers Philharmonic which is made up of everyone from law students to retired lawyers and judges. NBC weatherman Fritz Coleman was the MC for the night.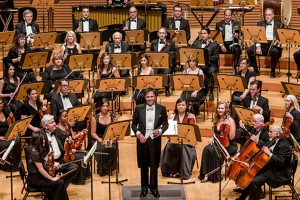 (Courtesy of http://www.salvationarmy-socal.org/) 
Scott Hoying, from Pentatonix, made a surprise appearance. He covered a couple songs with his guitarist including Justin Bieber's Love Yourself.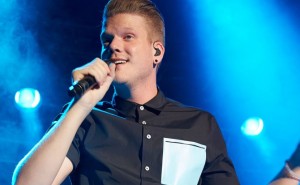 (Courtesy of http://www.fuse.tv/)
It was great to see so many people come together wanting to make a difference by helping organizations like GrowGood, Westwood Transitional Village and The Salvation Army.
Steve and Kati had a chance to chat with Emmy award winning actor Ed Asner (Carl Fredrickson in Up! and Santa in Elf). He was very interested and encouraging about Utalk. Said he was looking forward to hearing and seeing more of the show around.
They also chatted with Amanda Martin – Ms. California 2016. She's busy making a difference as a state ambassador for special causes like Best Friends Animal Society and the LA Fire Department Foundation.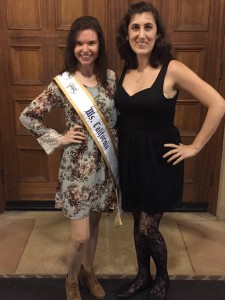 Most of the evening's music focused on excerpts from Broadway musicals including South Pacific, Guys and Dolls and Carmen. Sixteen-year-old Golda Berkman was featured on a song from Madame Butterfly and another from the Sound of Music.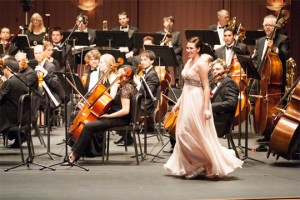 (Courtesy of http://bhcourier.com/)
The Honorable Arthur Gilbert soloed on a song called The Typewriter – and literally played an old manual Royal typewriter with the Philharmonic backing him up.
So what are you doing to make a difference? You don't have to go very far to find people on your campus, in your neighborhood or at work that could use some help. Go MAD!