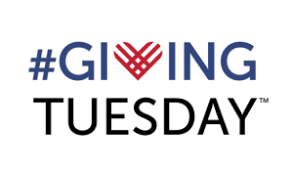 You can help Utalk in a BIG way on #GivingTuesday – a day set aside to celebrate selflessness and compassion by supporting non-profit organizations that serve the community.
Utalk is developing a new, innovative media project that will connect              with, engage and influence young adults with values-based solutions to          life challenges.
Our goal for #GivingTuesday is $10,000 to facilitate developing and launching a new format of Utalk specifically produced for TV. The show will be available on Roku, Amazon and Apple TV for streaming on a variety of devices.
Utalk is an innovative show that's a safe place for young adults to talk            about issues that matter, stuff that's on their hearts and minds, ask                  tough questions about real life stuff they're struggling with and get                some answers on how to cope. Utalk is all about YOU talking to us.
Utalk also mixes in special features, what's trending in pop culture, chats with celebs and talks about how we can make a difference in the world. It's unique, compelling and offers practical solutions.
Join Utalk as we help teens and young adults see that they matter!                  Donate today and help make a lasting difference in young lives.  You can        use this link to donate: https://secure.etransfer.com/EFT/custom/SteveRusso/Utalk/donation1.cfm?d2org=SRET&d2tool=UtalkRadio