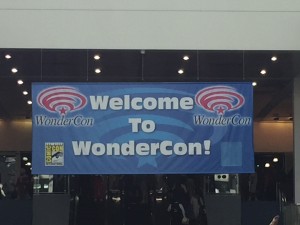 If you'd been in downtown LA this past weekend you might have caught a glimpse of Larissa, Kati and Steve hanging out at WonderCon. Of course you could have also checked out some of your favorite heroes and villains who attended the annual comic book, science fiction and film convention.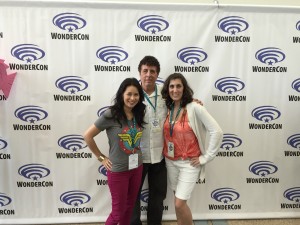 The Utalk crew had the opportunity to interview comic book artist Drew Rausch, and heroes like Batman, Batgirl, and even Princess Jasmine.
Thousands of comic book, video game, TV and movie fans descended on the LA Convention Center. There were three days of panels, artist signings and pop-up shops stocked with limited edition merch, vintage collections and the ultimate in off-brand light sabers.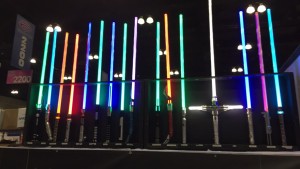 There was also an "Artists Alley" featuring mainly comic book artists selling artwork, signing books, and doing sketches; plus mainstream celebrities signing autographed pictures.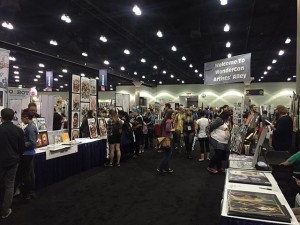 (Courtesy of www.geeksaywhat.com)
But Cosplay definitely took over WonderCon – especially in the airy atrium at the Convention Center.
(Courtsey of io9.gizmodo.com)
In case you're not familiar with cosplay it's literally "costume play" – when you dress up and pretend to be a fictional character (usually a sci-fi, comic book, or anime character). This time the Utalk crew did not dress up. However, it's rumored they may come as their favorite characters at Comic Con this summer. Or is there someone you'd like to see them dressed up as?
Watch for a special WonderCon edition of Utalk Radio coming soon