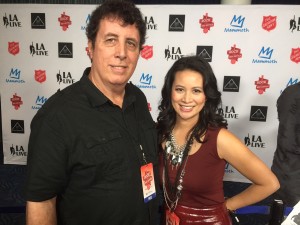 Larissa and Steve covered the Red Carpet for Rock the Red Kettle – Kati was ill and couldn't attend. It was a special event sponsored by the Salvation Army at Microsoft Theater at LA Live.
What a crazy night of music featuring some of today's biggest up and coming stars including Becky G, Jacob Whitesides, Jake Miller, Tahj Mowry, Alec Bailey, Quinn Martin, Forever in Your Mind.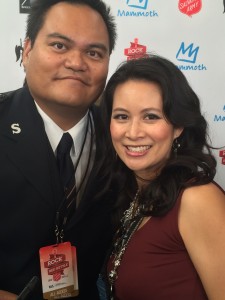 Rock the Red Kettle is an annual event the Salvation Army (TSA) does to raise awareness and funds for the work they do. They're involved with things like helping veterans, working in prisons, fighting human trafficking, homeless services, youth camps and disaster relief.
It was great to interview up and coming stars who have a passion for wanting to make a difference and supporting organizations like TSA.
If you want to hear some of the interviews click on this link for our special podcast: