is a new interactive radio show for young adults. It's a safe place for them to speak their minds, ask tough questions, make comments and get solutions to life challenges. Utalk is special features, celebrity interviews and your music. That's right, the show is fully customizable to your format. It's unique, authentic and compelling. A special online community has been built to facilitate on-going conversations and follow-up with listeners. Highlighting the program's uniqueness is a format that features three on-air personalities – each with a distinctive role – offering varied life experiences and values-based solutions. When young adults are struggling with life's challenges they turn to Utalk … they turn to your station.
---
---
---
Contact: Steve Russo:
909.466.7060 or email
---
---
Utalk Demo:


---
---
Utalk Sample CHR Show:


Utalk Sample New Country Show:

---
---
---
Utalk Host: Steve Russo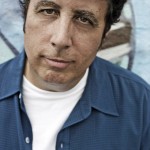 Steve is an author, internationally known communicator, radio/TV host and drummer. He is the host of the syndicated radio feature Real Answers that is heard on more than 800 stations daily. Steve was the featured speaker on the nationally syndicated music video TV show 24/SEVEN. For five years he was the co-host of the teen talk radio show "Life on the Edge Live!"
Steve is a professional drummer and a member of the National Academy of Recording Arts and Sciences (The Grammys). He is sponsored by DW Drums, SABIAN Cymbals, Vic Firth Sticks and Evans Drum heads. Steve has been involved in both gospel and secular music. He has opened in concert for bands like Santana, Fleetwood Macand Tower of Power. Steve played drums for the Charlie Musselwhite Blues Band, The Harper and Rowe Show, and Illusionist Steve Baker as well as for a number of West Coast Broadway productions including Guys and Dolls, West Side Story and Sweet Charity. He has entertained some of the biggest names in entertainment, sports and politics including President Ronald Reagan.
Steve is a popular media guest and has been interviewed on At Home Live with Chuck and Jenni, 100 Huntley Street, NPR Radio, The Art of Family Living, Point of View, Live from LA and numerous others. He has been featured on ABC, CBS and NBC news broadcasts; CCN-TV; as well as "The O'Reilly Factor" on the Fox News Channel.
Through his speaking engagements in the United States and around the world, Steve speaks to tens of thousands of people each year. For his events, Steve has joined with such talented guests as: Stephen Baldwin, Nick Cannon, Candace Cameron Bure, Doug Jones, Brian "Head" Welch, Charlie Daniels, Zoro, Pro Football Hall of Famer Steve Largent, Kirk Franklin, Tobymac, Pro skateboarder Brian Sumner and Switchfoot.
Steve is the author of 17 books including Random Thoughts; Wildcats in The House; Fear No Evil? And Jammin' Jokes for Kids. He has also written numerous articles for national publications, newspapers and web sites.
---
Utalk Co-Host: Larissa Lam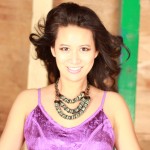 With her charismatic and engaging personality, Larissa Lam has reached audiences around the world as a recording artist, motivational speaker and on-air personality.
For nine years, Larissa hosted and served as associate producer of "Top 3," a pop culture and current events talk show for teens and young adults. The show aired weekly on national network, JCTV as well as on international affiliates. Exercising her quick wit and gift of gab, Larissa has interviewed a wide variety of celebrities, athletes, musicians, humanitarians and authors.
As a recording artist, Larissa has released three solo albums and toured internationally. Larissa's song, "Breathing More," was a Top 10 Rhythmic Chart hit and was featured in the video game Dance Dance Revolution Universe 2. She has composed music for TV shows and networks such as The Oprah Winfrey Show, Days of Our Lives, E! Channel & TLC.
Larissa's relationship with music began at age five in her hometown of Diamond Bar, CA when she was forced to play the piano by her mother. However, growing up the daughter of Chinese immigrants and a straight A-student, Larissa was brainwashed into thinking she would become a doctor, just like her father. By age 13, she had written her first song. It came as no surprise before graduating from high school that Larissa realized she had no desire to become a doctor as her parents hoped. Instead, she felt a call to work in the entertainment industry.
A very driven Larissa continued her music education while majoring in business economics at UCLA. She worked for music companies like Polygram and Columbia Records. After graduation, she became the Chief Financial Officer for independent label NSOUL Records. One day, a gospel/dance group at the label, Nitro Praise, was about to go on tour and was missing a singer. Larissa stepped in to fill the spot and never looked back. As a member of Nitro Praise, she recorded on three albums and toured nationally for three years.
Larissa is a voting member of the National Academy of Recording Arts and Sciences (The Grammys) and is committed to promoting diversity in media. She currently resides in Pasadena, CA with her husband, hip-hop artist, Only Won.
---
Utalk Co-Host: Kati Ann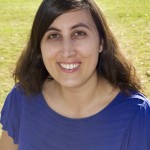 Kati is an aspiring actress appearing in various Community Theater productions in Southern California and is an award-winning student film director.
Kati is also an author and recently earned a Bachelors Degree in Communications and Theater at Cal State San Bernardino. Yes, she is Steve Russo's oldest daughter; however, she's been part of the creative genius of this idea – and generates an interesting radio dynamic between father and daughter.
Kati brings a fresh approach to the show.
---
---
---
Utalk Digital Downloads:
---
---
Utalk FAQ:
Utalk is a weekly one hour show that can be run at your discretion.

Utalk contains 26 minutes of content per hour. Download the Utalk Radio Clock.

Utalk is delivered via FTP site

Utalk Radio Infosheet and Bios Download
---
---
Contact: Steve Russo:
909.466.7060
utalkradio@gmail.com
---
---