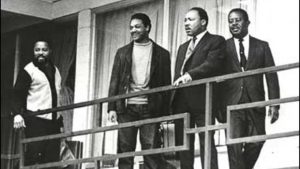 50 years ago today Martin Luther King, Jr. was assassinated on the balcony of the Lorraine Motel in Memphis. While Dr. King only lived 39 years, he had a huge impact in the US and other countries.
Today there will be many events across the country to honor his legacy. There will be parades, speeches, service projects and even an International Moment of Reflection at 6:01 PM ET – the time Dr. King was shot – when bells will ring 39 times in various locations to honor him.
The movement he began continues today seeking effective change when it comes to racism, civil and economic rights, equality and peace.
In 1967 Dr. King wrote a book called "Where Do We Go from Here: Chaos or Community" that would change the course of his activism and is just as timely for us to consider in today's world.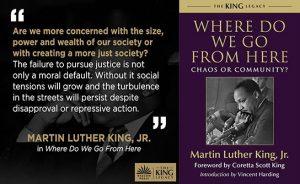 While in Jamaica writing this book, King was flipping through a political Magazine, he came across a 28-page photographic essay documenting children who had been scorched by military napalm in the war in Vietnam.
Above all, the war in Vietnam symptomized a larger problem with American society, King said, calling for a rapid shift "from a thing-oriented society to a person-oriented society."
"When machines and computers, profit motives and property rights, are considered more important than people, the giant triplets of racism, extreme materialism and militarism are incapable of being conquered," King said.
The problem still exists today and has become more complicated through technology. We need to do something to eliminate the chaos so we can live in community with one another. It begins when we become a "person-oriented society" instead of a "thing-oriented" one.
So what are you doing to not just honor the legacy of Martin Luther King, Jr. but to keep it alive? How are you making a difference? Dr. King's most famous speech – "I Have a Dream" – still rings in our ears today. What's your dream for our society? Our world?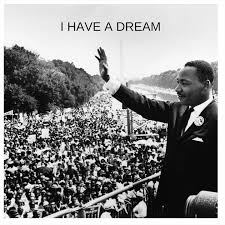 Each one of us can go MAD – make a difference – and change the world, one day at a time. Simple things like planting a community garden, painting a school or house, or cleaning up a beach or park are great starting points.
Treating others with consideration and kindness or reaching out to those loners at school or work; being a peacemaker at school or at home. It doesn't take much to make a difference.
So what are you waiting for? Join the Utalk crew and let's work together to keep Dr. King's legacy alive!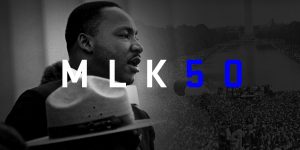 #MLK50